There are several people that are in the midst of promoting their business online. While there are too many things to handle by oneself, many take the chance and try to promote their businesses by themselves. Follow these three hacks and you may in a better space to promote your business.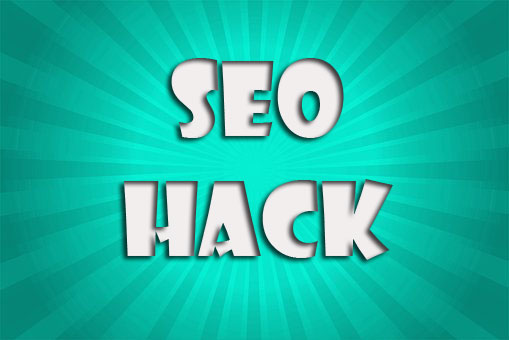 Rely on experts
The most significant disadvantage about relying on oneself for organizing the SEO of the company is that you will be against experts of the craft. Most of your competitors will be using the services of expert SEO professionals, most of whom wield an end-to-end knowledge on the best SEO practices of the day. It is in your best interests to respond to the competition with a set of SEO practices that are unique to the welfare of your business. This can only be possible by resorting to professional help.
Watch out for competition; and not search engines
One of the trickiest things to do in SEO is to know where to compete. Most companies go into a frenzy every time the search engines introduce a new algorithm or every other time some of their competitions rely on updates. The former is a mistake that many businesses make.
In order to measure up in online promotion, it is important that you stop trying to track the latest algorithm update that search engines roll out. Instead, take help of the experts to understand the tactics that your competitors are possibly using.
Get dipped in delivering results
Nothing works better in promotional tactics than delivering to your consumers above and beyond your promise. If you keep delivering good services to your existing catch of customers, you may invite them to write reviews and testimonials for your website. Imperatively, search engines will attach a lot of importance to these reviews and testimonials and do wonders to your site.
Who's Who of Local SEO Strategies?
Local SEO Strategies For Small BusinessesFor sites that offer services and goods primarily to one state, city or block, there is no better means of promotion than local search engine optimization. Now there is a lot that goes into the bargain along with local hits and there are also several many things that we will have to consider. Most of these parameters involve tactics and strategies that are best addressed when left to your SEO expert. But nothing is so hard that you will find it tough to imagine. Here are some tips that will benefit your business.
How mobile friendly is your website?
The latest updates in search engine algorithm signal that if your website is not mobile friendly, it will be outlasted by your competitors sooner than later. The development does not come as a shock either. The internet population has gone mobile for quite some time now and it is only fair to give them the experience that they demand.
Another important reason to focus on mobile vitality of the site is that local consumers often make use of their mobile devices to search for stores or services near them, especially if they are on wheels.
Do you have an app?
With the world going mobile, nothing beats competition like an app with a neat and productive interface. We have all heard tales of how a great app worked wonders for businesses and how several companies have made great money only through the business the app has brought them. Here are a set of distinct befits that lay under such claims. Firstly, by making an app, you cut down the chance of the user moving on to another website. We should hire a SEO company VA
At the same time, an app promises several new experiences to the users; once that are not often realized through mobile and desktop websites.
Three Ways to Achieve Better SEO Performance from Your Mobile Websites
holding a glowing earth and tablet,mobile phone in his handsIt is no news that the world has gone mobile and that there are several applications and implications of the same. However important the need for mobile websites may seem, there are not many people who really understand the SEO aspects of mobile site performance. There are some straight benefits that can be recounted without any real effort. The most prominent among these is that search engines offer a much better organic rank to websites that work well on mobiles, or better still, have dedicated mobile variants.
Create a dedicated mobile website
If your SEO service provider cannot create a dedicated website for mobile user, maybe it is time to shift to a new firm. The one reason that should propel you toward the action is the knowledge that most of your competitors have already done it. They have dedicated mobile websites that are targeted at providing a much better user experience.
Keep it light
It is no use trying to force-feed a desktop website to mobile users. The desktop site will expectedly be a lot heavier than what could fit into smaller screens. There are several people that prefer sites that are light. To such consumers, an elongated load time could be extendedly frustrating.
One Page sites
Many mobile users are not comfortable with having to jump from one page to other while navigating the site. In such situations, a one-page site is the best way to go. There are several people that are making the most of the parallax model of websites. All consumers will need to do is glide down the website and access all available data. Imperatively, this also has its distinct set of SEO advantages.