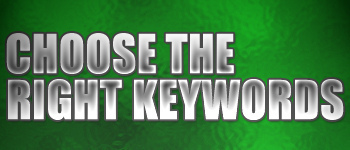 MajesticSEO: If you are family with the use of many different keyword tools, you may have found that most of them are rely heavily on paid search data. For Majestic, it is different as the data is based primarily on organic data.
SEO Book Keyword Tools: Aaron Wall has these tools putting on the site for many years. It offers suggestions based on the daily search volumes of Google and also Bing Yahoo! Search. It also provides SEA metrics including monthly value and CPC.
Ninja Search Combination Tool: This is a great tool that you can use for keyword research and analysis. By insert your seed keyword, you can have a huge list of different search queries. And the great part is each query is actually linked to a Google query.
WordTracker: This is a commercial application which providing free tool on the site. It's starting page is nice and clean.You will get the highest search volume for the first 10 keywords when you enter your seed keyword in there.
Bing Webmaster Toolbox: Been forget about Bing? Better don't. Bing does has a huge collection of tools with them which also comprise of keyword tools. It still plays an important role in search engine marketing and internet marketing.
Keyword Discovery: This can be a cool tool and also a beast.  It collects data from more than 200 search engines. The data set that being generated are very easy to read.
WordPot: This is a cool little tool that is features with simple yet comprehensive structure. It can provides users with lot of useful keyword from it's results. The collected data you got might not be provided by other tools and this could gives you some advantage.
Ubersuggest: This keyword suggestion tool is now bought by Neil Patel. Most of the users are predicted this tool might not going to be free anymore. Hopefully this is not going to become reality as I love to use it very much. Everytime I simply entering a keyword, it will automatically provide me with a variety of possibilities and those keywords are well organized in groups.
SpyFu: Most people are using Spyfu for making their competitive research. With this tool, you can actually do some serious damage toward your competitors. It can digs deep into what keywords a website is ranks for, and also what the opportunities that user can get through organic search and paid.
KeywordSpy: This is a powerful tool that has segmented features based on your preferences. The tool is specially make for PPC. It is great tool for users who are aggressively in researching competitors.
SEMRush: SEMrush offers very useful keyword tool to assist user in finding new keywords and add valuable one to their site. It's a great tool to be used for competitive research.
KGen: KGen is a Firefox add-on. It is commonly use to calculates the keyword's strength on a page by the number of times they are used on a webpage. It is a great tool for you to begin if you need to dig more information on which keywords you want to target.